REX Consulting Group L.L.C, is a management and policy development consultancy company with expertise in three broad areas: 1. Economic Policy & Governance, 2. Research & Project Evaluation, and 3. Private Sector Development.

Economic Policy & Governance

Private Sector Development

Research & Project Evaluation
Economic Policy & Governance
From broader economic policy analyses to technical assistance projects for public administration and estimating impacts of proposed policies, we provide our clients with technically rigorous yet practicable solutions to tackle their most pressing development needs. No other consulting firm has the deep bench of in-house expertise and knowledge to rapidly respond to our clients' changing needs.
REX Consulting Group acts as a local partner of the German Economic Team (GET),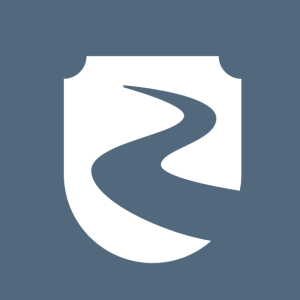 The Center of Excellence in Finance (CEF) has engaged REX Consulting Group's senior economist, Alketa Buçaj, as an external expert to design knowledge products for
Read more »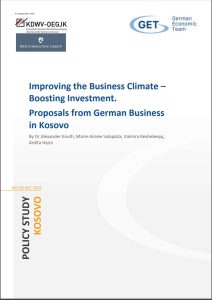 REX Consulting Group as part of German Economic Team ( GET) in cooperation with Berlin Economics and the Kosovo-German Chamber of Commerce launched
Read more »
Our company's values revolve around the delivery of qualitative services in par with our partner's goals; showcasing acts of integrity inside and outside our offices; and continuously learning through our active collaboration with different partners.
Economic Policy & Governance
Research & Project Evaluation
Private Sector Development
European Commission Joint Research Center – "Qualitative data mapping for Smart Specialization in Kosovo" (2021-2022)
The qualitative mapping exercise took place over a nine months period and utilized various data collection techniques, specifically surveys and in-depth interviews with business representatives and other stakeholders including civil society and academia, from five sectors (1.ICT, 2. Creative industry, 3. Wood processing, 4. Food processing and 5. Green energy). 
SIGMA/OECD – "2021 Kosovo Monitoring Assessment" (2021)
The project aimed to prepare the SIGMA Monitoring Assessment, Kosovo- Public Finance Chapterer. REX Consulting Group, represented by Valmira Rexhëbeqaj was assigned as national expert during the 2021 assessment of Kosovo in the area of: public finance management, including public procurement.
Stay updated about our projects regularly
Research & Project Evaluation
Using various data gathering and data analysis methods, both qualitative and quantitative, REX Consulting Group offers a wide array of research and project evaluation services, spanning market economy assessments, baseline and endline assessments, data mapping and others.